May 5, 2017
7:00 pm - 11:55 pm
THIS CONCERT IS 18 AND UP
Tickets are an additional $5 at the door for individuals under 21

Showtime is approximately 9pm
Acts:
Aaron Tippin:
Twenty-Five years – a huge career accomplishment, especially in the music business. Aaron Tippin – who marks his silver anniversary as a recording artist this year – admits that he looks at his career longevity with a little bit of amazement.
"I think about it and go 'Wow. What am I doing still here?' I look at the flight that we took off in," referring to his fellow newcomers at the time of his career launch. "A lot of them are gone, it seems. Some quit by choice. Some ran out from under it, but to be here twenty-five years doing it, I am the luckiest hillbilly that ever lived."
Tippin says that nobody was any more surprised that he got an invitation to join the roster of Nashville powerhouse RCA back in 1990 than him. In fact, at the time he inked his deal, he had almost given up hope of success as a vocalist, concentrating on his budding career as a songwriter – with cuts from the likes of The Kingsmen, Mark Collie, and Charley Pride.
Sammy Kershaw
The music business is an ever-changing model, and Sammy Kershaw has seen it all. From consolidations with radio and record companies to the digital era that we are now in, he admits that he wondered if there was still a place for his Pure Country sound. "I don't know if the fire ever left," he says, "but I had some doubts for a while if people still wanted to hear my music, or if radio would still play my music anymore."
Then, one day, it all became as clear to Sammy as the first time he had ever heard George Jones or Mel Street sing. "One Saturday morning, I'm sitting on my bus listening to the radio, and this old Johnny Paycheck song comes on called "Old Violin." That's how I felt–like an old violin, fixin' to be put away and never played again." Hearing that song was a surreal moment for Sammy. "Then," he recalls, "the last line in the song came on, and it said "We'll give our all to music, and we'll give our life." That took me back to when I was twelve years old, and in a bar room singing my first Country song, which was "Is Anybody Goin' To San Antone." It took me back to that time in my life, and that line changed my mind set in an instant." It wasn"t about the charts or the record label—it was about the creative spark. "I thought to myself, radio might not ever play me again, and people might not want to hear me, but I need to do some new music—for me."
Collin Raye
Born Floyd Elliot Wray on August 22, 1960 in De Queen, Arkansas, country artist Collin Raye was one of the true hit makers of the 1990's. Collin still continues to crank out soulful, heartfelt material with the honesty and richness that is signature to his vocals alone. With 24 top ten records, 16 #1 hits, and having been a 10 time male vocalist of the year nominee (5 CMA and 5 ACM), this truly electrifying performer of his era remains one of the great voices of our time.
Collin Raye is nothing if not passionate. His soulful delivery has set country standards in such searing ballads as "Love, Me," "In This Life," "Not That Different" and "If I were you". Always an energizing showman, he has also blazed through such vivid rockers as "My Kind of Girl," "That's My Story," "I Can Still Feel You" and "I Want You Bad."
Collin shot to fame with "Love, Me" in 1991. Listeners were so moved by this golden and pure voice that this song set the cornerstone for a career built on meaningful and emotional songs that have often been used for weddings, anniversaries, memorial services and funerals. When "Little Rock", an anthem for those struggling with addiction recovery, hit the chart in 1994, its video led to over 100,000 phone calls to Alcoholics Anonymous from folks seeking help in their addictions. "Not That Different" was a song that pleaded for tolerance. "In This Life" became a wedding favorite, and "I Think About You" won awards for its song and video which exposed the exploitation of women and children.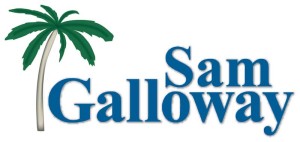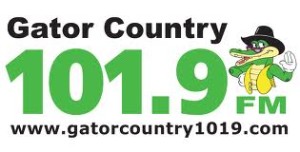 ***Sales Tax Included In Ticket Sale